HK Instruments new product catalogue 2019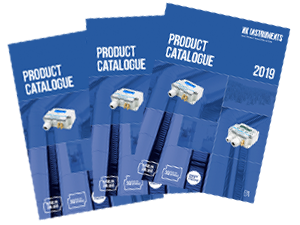 As HK Instruments rolls into 2019 we are excited to release our new catalogue! This year's catalogue is more stylish and better than ever, showcasing our great range of products for user-friendly measuring devices for HVAC and building automation. Our biggest catalogue to date has 92 pages and 40 products. We will be publishing catalogues in Finnish, German, French, Italian, Portuguese, Mandarin, Russian and Spanish, available soon. Follow HK Instruments on LinkedIn for more news and updates.
As always, for our OEM customers, in particular companies manufacturing air handling units, we offer solutions tailored to their individual needs. We excel at unique, customer-focused implementations, which you can discuss further with our Product Manager Jarkko Nygård.