DPT-Priima
High accuracy transmitter for demanding applications
DPT-Priima is a high accuracy differential pressure transmitter designed for cleanrooms and other demanding applications. DPT-Priima has a new, extremely accurate sensor and automatic zero point calibration, optional span point calibration.
DPT-Priima together with SPP (static pressure port) is a complete solution for building envelope measurement.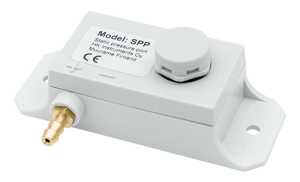 Available in April 2021.